Blog
Guestpost by John Barber – Courtesy of Brass Band World Magazine
Out of this World Sales Pitch at a Brass Band competition…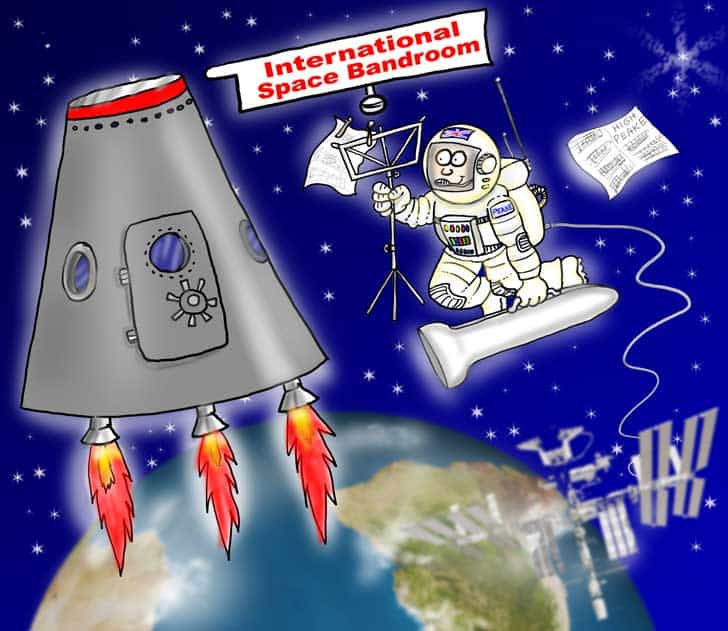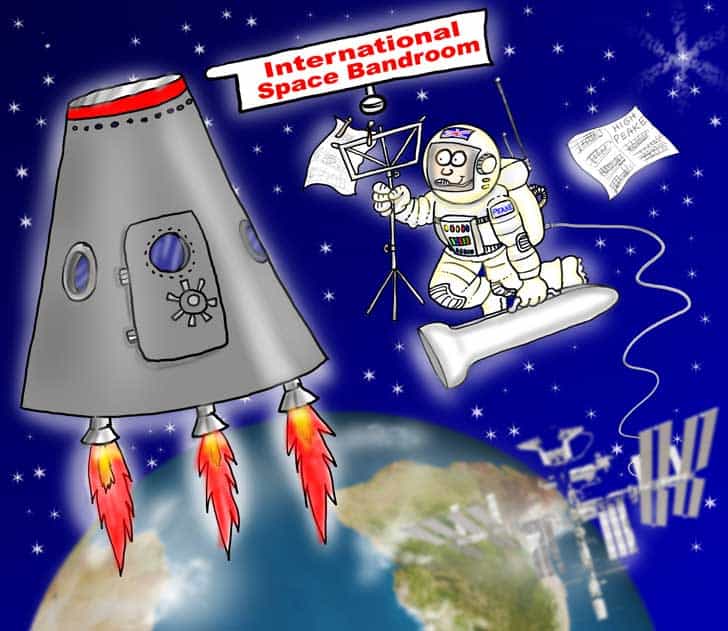 Good afternoon Madam, I hope you're enjoying the band competition today?
How may I help you?
As you can see we have a full specialised range of instruments and accessories here today amongst which I'm sure there will be something that will encourage even the most reluctant bands person to part with their beer tokens.
The products you see in front of you have been manufactured to the highest possible quality and are used by many of the best players in the business (well certainly those who like free stuff anyway…)
Take our new top of the range trombone 'The Dominator'. Thanks to huge advances in science we've managed to develop the trombone slide is straighter than any other slide previously manufactured allowing for a perfect glide both in and out.
We've also added a second water key half way down the slide mostly for bass trombonists who aren't used or prepared to extending their arms beyond 3rd position.
Rather than the usual 7, The Dominator now comes with 8 slide positions. This new development follows extensive research which included a questionnaire during which 100% of both people asked stated that the sound of a trombone playing a glissando was in fact the best and most musical thing the instrument could do.
Now with the added 8th position, the proud owner of The Dominator will be able to enjoy this most important part of the instruments repertoire for a more extended period.
If you give it a good toot you may notice a slight change in the timbre of The Dominator when compared with more regular and less considered trombones.
Following some lengthy testing the scientists at our world headquarters (in Skipton (U.K.)) noticed that if you substitute the more regular and rather predictable Rose Brass and Nickle compounds for those of newly recycled traffic cones and a Terry's Chocolate Orange the effect is quite stark.
Subsequently a warm rich timbre isn't necessarily what The Dominator will afford you however its luminous hue and chocolatey aroma more than make up for this otherwise minor point.
It's fair to say that to this end The Dominator is like no other trombone on the market, its tonal qualities and reflectiveness are there for all to see, taste and enjoy.
For ease of movement and flexibility The Dominator comes with 4 triggers as standard however we can easily fit a 5th if requested at the point of purchase.
The triggers allow the trombone to play in every known key (although our scientists in Skipton currently have a working theory there may be another yet undiscovered key that only The Dominator would be able to play in depending upon which combination of triggers the player uses at any given point).
The triggers take a little getting used to however like all good things it's definitely worth the effort. Some players have stated that once they have mastered the triggers on The Dominator many of them unexpectedly find that they are able to compete the Rubik's Cube in under 14 seconds (which is a little-known side effect as well as being an interesting talking point at band rehearsals and dinner parties).
The instrument comes with a bottle of custom made 'Slippy Tim' slide cream which is probably the best slide product available on the market today having been initially developed by NASA to help astronauts get in and out of their spacesuits before and after a spacewalk.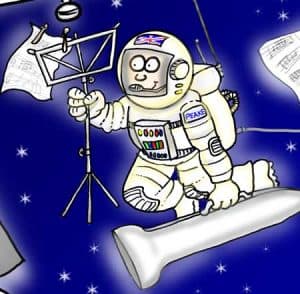 It's a little-known fact but after recently returning from the International Space Station and following a small break for reintegration, Major Tim Peake was appointed as solo trombonist with the Bristol Airport Band.
Once, when he was running late for a rehearsal, Tim rushed out the front door and realised that he had accidently put his NASA jacket on and found that he had a little bottle of Slippy in his pocket. After working through a particularly challenging passage in Philip Wilby's Paganini Variations and very much in a moment of need, he decided to try a little bit of Slippy on his slide and the rest as they say is history.
With the NASA pension no longer being linked to the final salary scheme, Major Tim decided to go into business on his own and low, 'Slippy Tim' made its way onto the market. With all his pension trouble Tim has had to down size his car but at least with the help of his Slippy he's not had to sell the various bits of space junk he collected whist at the International Space Station.
The Dominator is available for a special British Open knock down price today of only £14,000 and I'll even throw an extra bottle of Slippy Tim in there for you to sweeten the deal.
Unfortunately the case is extra though.
As is the mouthpiece.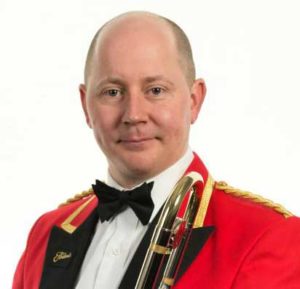 John Barber created this article for his 'And another thing' feature in the February 2017 edition of Brass Band World Magazine.
John is the Principle Trombone of the World Famous Fodens Band and is a teacher at a local school in Sandbach, also the historical home of Fodens band..
You can now get Brass Band World Magazine in digital format for your Desktop Tablet and phone. For more details and subscription rates check out Brass Band World Magazine on digital subsciption
SaveSave
SaveSave