Blog
Recording equipment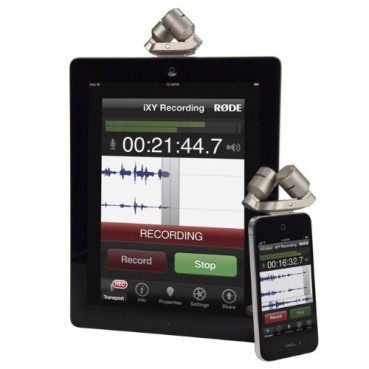 The Rode I-XY microphone is a really innovative bit of kit that can be attached to a mobile phone making it highly mobile and versatile.  
The sound quality is superb and is at a very reasonable price when compared to other conventional microphones.  This is ideal for brass players and conductors as the set up time is quick, easy and sound quality is excellent.  
Great for recording practice sessions, concerts, lectures, and perfect for film making.  Take a look at the video to see how versatile this device is and you can easily see how many uses you can apply it to.
The next time you are in a meeting, a seminar, tutorial you could quickly set this bad boy up and record with brilliant clarity so that you don't miss a thing.  This is an ideal tool for conductors to quickly set up a rehearsal recording for analysis.
Pair the iPhone to your vehicle sound system on the way home and you can review any recording on the hoof within minutes of making it.  The sound quality from Rode recording equipment is sublime so you will pick everything up.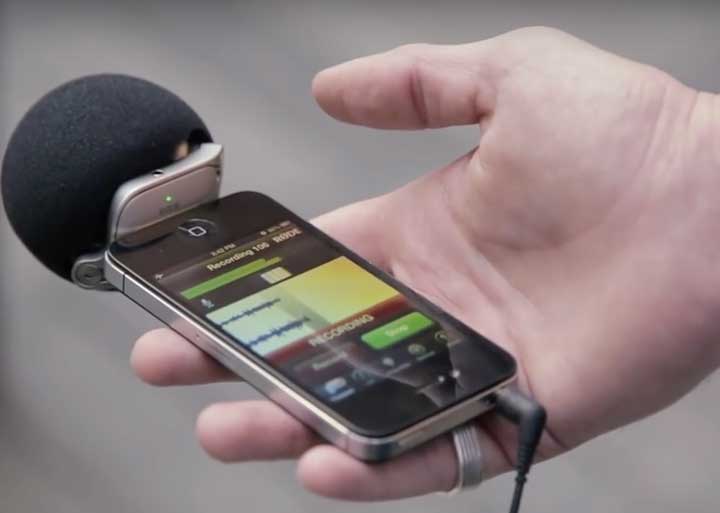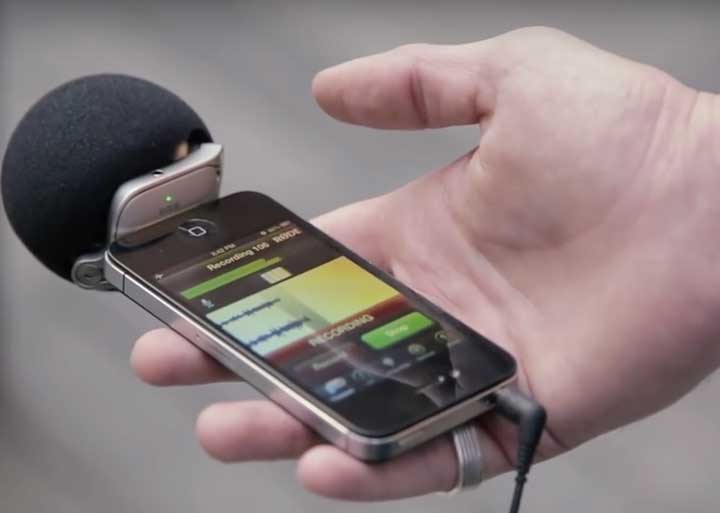 The double headed mike is a click fit onto the dock of your iPad,iPhone or iPod.  The broadcast quality field recording ap'  'RODE Rec' is downloadable from the ap' store.  The real benefit is being able to control and view the recording on one small versatile unit – simply and easily – it's not rocket science!.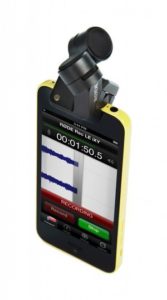 The Lightning version supports the following devices –  iPhone 5s, iPhone 5 and iPhone 5c. There is a  30-pin version which supports older generation devices including the iPhone 4S, iPhone 4, iPad (3rd generation) and iPad 2. A foam windshield is provided for recording outdoors as well as a stylish zip case.
Get the latest price and specification for the Rode I-XY microphone here…