Brass players
Interviews
Podcast
Owen Farr
Recorded July 2016 at the Royal Welsh College of Music and Drama, Cardiff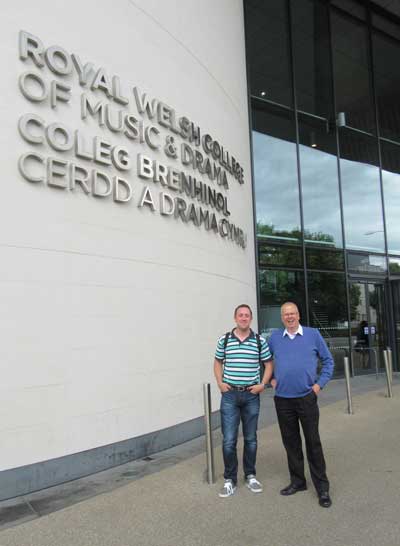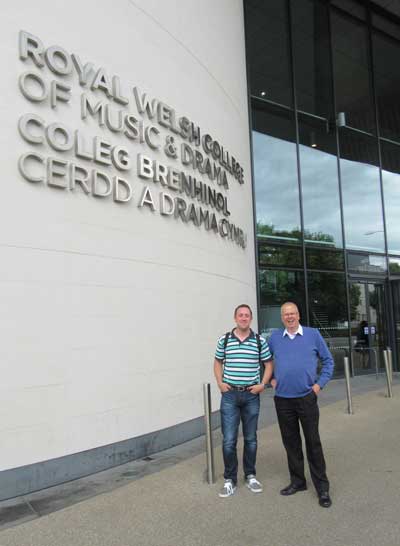 Owen Farr from Pontypool, South Wales is one of the leading exponents of the tenor horn.  He has played in many of the UK's top bands including Cory, Faireys and Tredegar.  Owen has recently quit mainstream brass banding to focus on a solo career and tenor horn designer, promoter and ambassador for Bessons.  He is also a tutor at the Welsh College of Music and Drama, Birmingham Conservatoir and many brass band courses throughout the year.
I first got to know Owen when he took up the solo horn seat at Tredegar Band following the departure of Paul Holland to Black Dyke in the mid nineties.  I sat next to him on Flugal for two years and could tell he was ambitious and had good potential as a  solo player.  Little did I realise that his burning ambition would take him to the very pinnacle of virtuosity on this instrument and place him firmly in the all time greats of brass banding.
It was a pleasure to catch up with Owen at the Royal Welsh college of Music and Drama.  Nigel Seaman, who is a fellow tutor at the College with Owen, discusses his amazing career in the brass movement.  
Some say that the best players have a god given talent and luck to get where they are but Owen is at odds with this assumption.   He attributes his success to sheer hard work and dedication.  The interview gives a real insight into someone who is on a mission to promote the tenor horn globally and to be the best player that they possibly can.  I think you will find Owen's story fascinating and totally inspiring.
Whether or not you believe in 'luck' there is an old saying…The harder you work the 'luckier you get' and Owen has certainly shown this on his 30 year mission.
If you would like to contact Owen Farr visit his Facebook page or  e-mail him at owenfarr@gmail.com
Listen to the podcast here
Would you like to appear on the Nezzyonbrass podcast?
We are looking for brass players, conductors, composers and brass related business owners to interview on the Nezzyonbrass Podcast and for guest posts on the blog page. See the contact details on the 'About' page
Would you like to hear more podcasts? – See the backlist of podcasts here…