Blog
The pens, ink and brushes have been busy this week as I have been in creative mood, producing more brass band cartoons for the Nezzy on Brass Shop.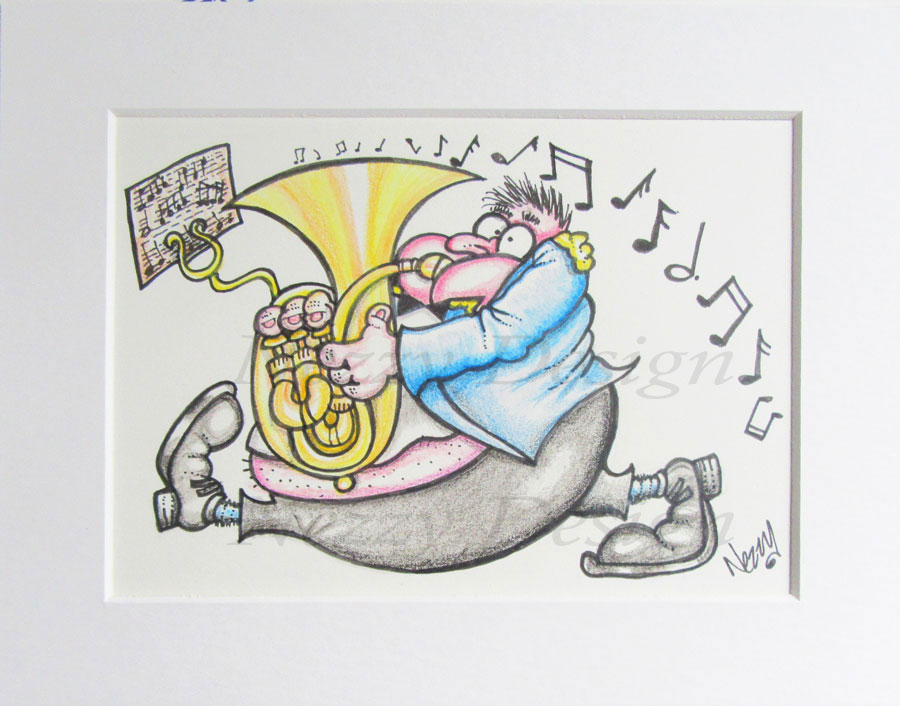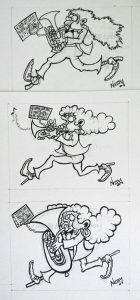 To keep things on an even keel I have created some marching lady banders in a variety of different brass band jacket colours. 
I have had a couple of enquiries about different jacket colours and hair colours.  For these it is not a problem – just drop me a message through the contact page and I will create a cartoon with your desired instrument, hair and jacket colour – and they will be for exactly the same price as those listed in the shop. 
If you are looking for a caricature please refer to the article I have done regarding this specific type of cartoon drawing here…   
I decided initially  to do three marching figures in a slightly smaller format and with wild hair.  First stage was pen and ink and then I let loose with the watercolours which has really brought them to life.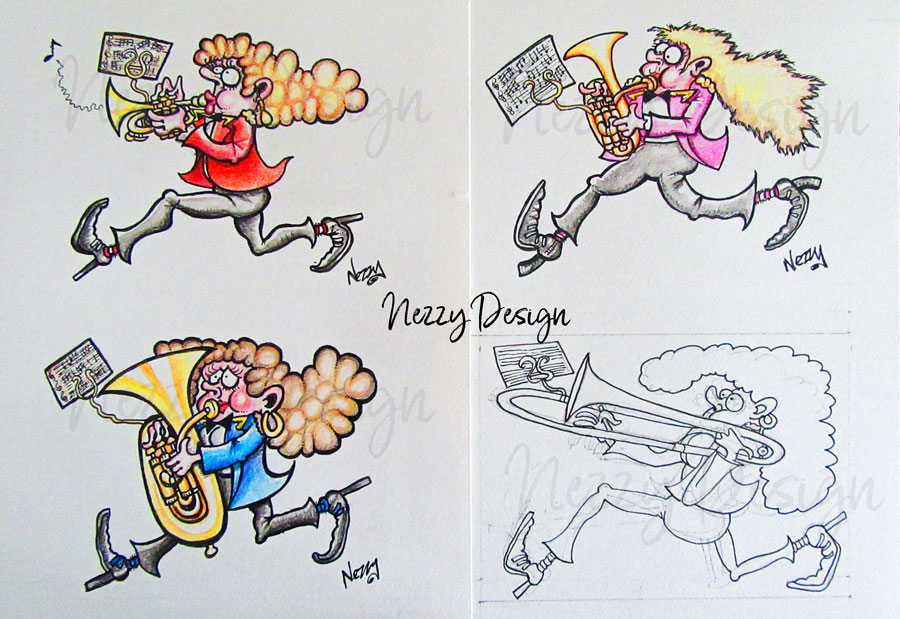 It's amazing how colour can really make a cartoon pop off the page.  Really enjoyed doing these – so much so I have started some more!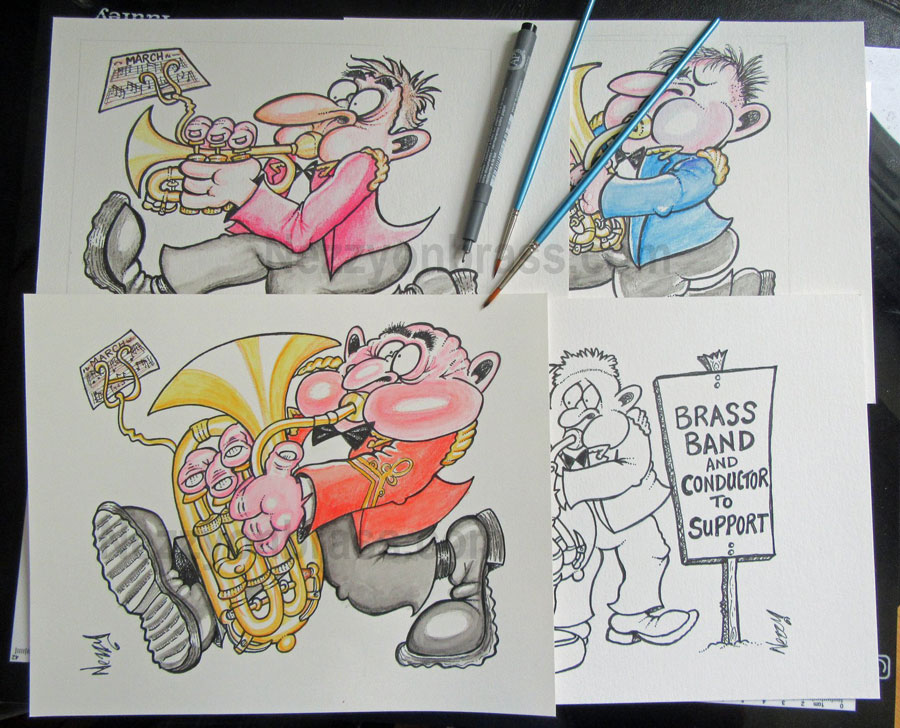 Here's another cartoon that I had forgotten all about.  It is a bit of an odd shape 10″ x 4.5″ and is not in a mount.  This is a one off original ink and watercolour and the original is available for sale in the shop.  There are no prints available due top the odd shape – it would need a custom mount/ frame.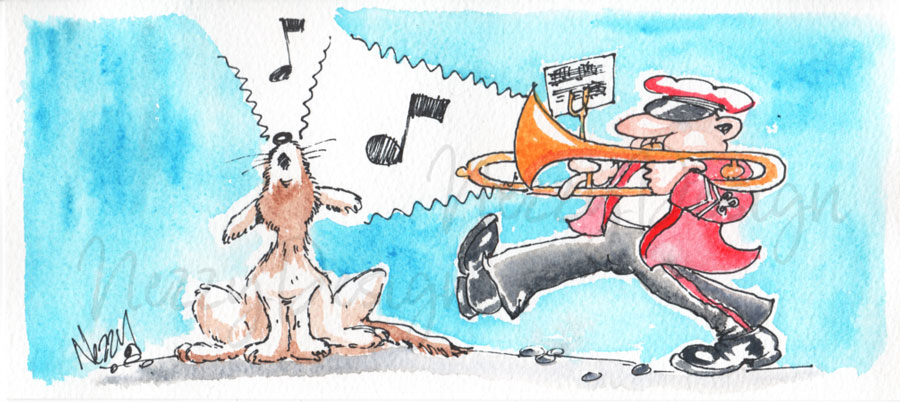 Just going off the brass bands for a minute – I have recently launched NezzyDesign.com which showcases (and sells) my other cartoons and products which are not related to brass bands.  If you would like to take a look just follow the link above. 
Here are a few examples that I have worked on or am in the middle of at the moment #overdosedoncartoons lol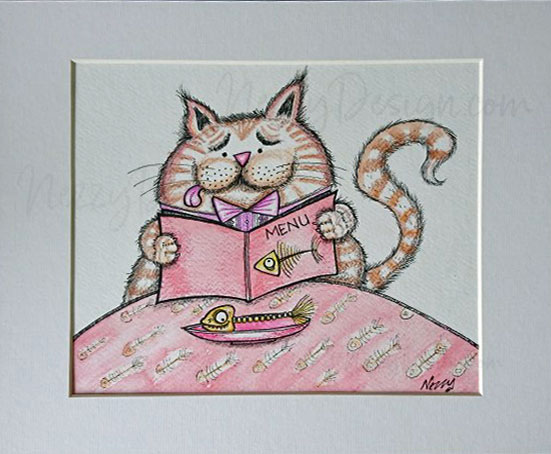 And This…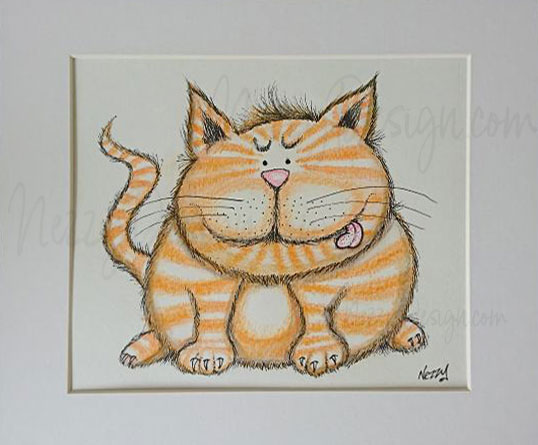 More brass band cartoons coming soon!