Blog
Brass players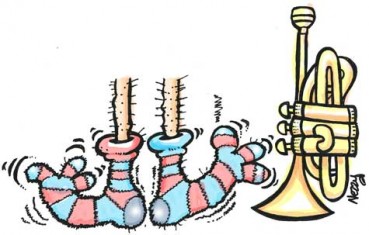 After setting up the Nezzyonbrass website I started to get very itchy feet. At first I assumed it was a horrific dose of athletes foot but then it dawned on me I needed to play in a band again.
I last played in 2007 for Newbridge conducted by Paul Holland and have since been taxiing my kids to every sporting event, hobby, prom dance etc. etc… so there has not been the chance to commit to a band.
My daughter passed her driving test and at that point, the Nezzy taxi service suddenly ceased to be a full-time job and I nearly had a heart attack when I saw how much it was to insure her for my car!
Find me a brass band!
I scoured the net to see if there were any flugel positions vacant within 30 minutes from sunny Nelson by Taff – but nothing in sight on 4 bars rest.com and emptychairs.co.uk proved to be just that – empty of any flugel positions. I should have known better as flugel adverts are as scarce as half tidy songs in the England Rugby repertoire.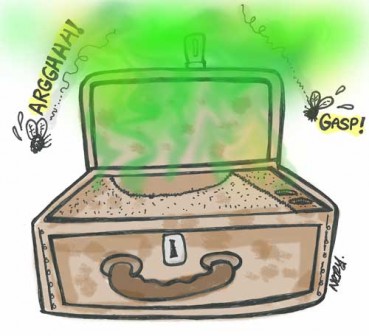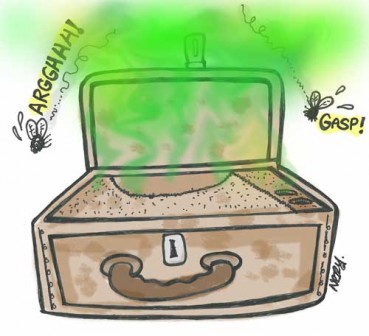 After sulking for a day or two I decided to drag an ancient Besson cornet out of the garage and get practicing. If you have ever left an instrument in its case for a long time a niff develops.
In this particular case, it was more of a volcanic stench that could travel through walls and floorboards and the aforesaid case was quickly dispatched straight back to the garage to be burnt at a later date.
I swilled out the cornet with a combination of Bleach and Ford engine flush and crossed my fingers.
Re-training an ancient lip
It was amazing how good I sounded – like Jim Shepherd and Dizzy Gillespie rolled into one! It was the usual 'first blow after a long break' syndrome, which lasted exactly 10 minutes before my lip disappeared into numb oblivion.  Minutes 11 – 20 was like trying to blow a rat through a rissole and even my teeth were hurting.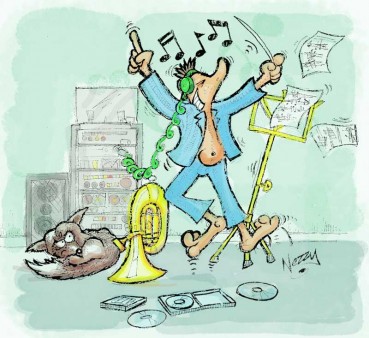 My ambitions were severely dented and there was only one thing for it – to immerse myself in brass band C.D.'s with  a motivational workout conducting the likes of Black Dyke and Cory via the headphones!
Conducting therapy over…I was back at the next day and the real sound appeared out of the bell end– a cross between a heifer and an air raid siren warming up.  
I always remember sitting 4th man down in Tredegar after a long absence and struggling with sound and extreme vib' on Epic Symphony.  Just to heighten awareness of my wide vib' to all and sundry, Iwan Fox (4Barsrest) who was on soprano at the time,  said to conductor Phil Bailey (loud enough for all to hear) – "You will have to forgive him – poor dab. He's knocking on a bit!"
Back in the day when I was a lot younger, the recovery rate from a band sabbatical was much quicker. Now it seemed to take forever and the older you get the more pronounced and wider the vib'. Now that I am the wrong side of 55 the range of that vib' probably covers half an octave.  
It really takes some practice and the will power of a bass section trying to resist a tray of Clark's pies, to bring it under control. Two weeks later, after molto sweating and swearing, I had tamed the cornet of a sort and considered sufficiently un-embarrassing to venture to a band room. But which band?
Checklist to find the right band
Should I venture back to the top section? Most of my playing career with Blaina, Tredegar, Crosskeys, and Cwmaman had been spent in the Championship section but this idea was quickly discarded as I didn't think I would be up to it on cornet for a considerable time.
OK-what is my ideal band? Here's a list of fantasy band wants…within 30 minutes from home, full band, must be progressing upward, full rehearsals all the time and a good ambitious conductor.
I didn't want much did I and at best I only expected a band that would fill 3 out of the 5 'wants'. I had a really good look at what was about but to be fair all bands are struggling for players which appeared to be a common thread so none had full bands.
Ebbw Valley Brass
All seemed to aspire to progress and had good conductors but one band really stood out – Ebbw Valley who have recently been promoted to the second section and have won the National Finals of Great Britain twice in the last two years. The baton is in very good hands under Gareth Ritter.
Not only has he a winning track record but can eat a kebab through a straw (first tick off the list). There is also an urban myth that a few years back in the Harrogate Brass Band Finals he saw off two 32 ounce steaks in one day (before and after the band had played) – what a man! 
They also had a full band apart from 2nd trom' so all was looking good (three-quarters of a tick). 20 minutes away from home (tick) – full rehearsals (tick). I also found an additional bonus – they only have one rehearsal a week on a Monday normally the most boring day of the week for me so it was looking decidedly rosier, (double tick). After a few enquiries, I found what their schedule was for the next 12 months (not ridiculously busy which can sometimes kill the pleasure of banding and not so quiet that tumbleweed blows through the band room ) and decided to take the plunge and go to a rehearsal.
Rusty lungs and Déjà vu
Monday 2nd February 2015 arrived and I set out with trepidation up the valley towards Ebbw Vale. As I drove north it struck me that Ebbw Valley band (an amalgamation of former Ebbw Vale and Cwm bands) had won the 4th and 3rd section National finals in the last couple of years. I actually played for Ebbw Vale band back in the 70's joining them in 1973 two years after they had won the 4th section national finals with the late Don Hendy at the helm.
Was this Déjà vu? I pondered whether or not I should turn around and go home as the last time I had played for them it had been a struggle from start to finish with hardly any success, progression and always a shortage of players (some things never change). I reassured myself that this was a stupid notion as the current band set up appeared sound and was in a different league to what I had experienced in the past.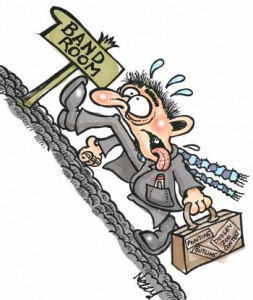 After getting lost and then arriving late for my first rehearsal – what a great start! I plonked myself down on second cornet and spent the first 20 minutes hyperventilating (partly as I had parked miles away at the bottom of a hill and partly due to having no match fitness whatsoever) on the area piece 'Variations on Maccabeus' – a hefty blow and a half for the second section.
After a further grilling on 'Music for the Common Man' and several concert items, I was glad to have asked to sit on the back row as I may have keeled over on the top end. At the end of rehearsal, I had made my mind up. This band had great potential and as all the other boxes had been ticked bar one…would they need an aging cartoonist with exceedingly rusty lungs?  Thankfully they wanted me to join and after the formalities were over I was off the subs bench and officially back in the banding pitch.
The outcome is that I am really glad to have dragged myself out of retirement – so far so good and the cornet is good (in fact I had forgotten how good).  If you have 'retired' spare a thought for all the bands out there that are short of players – they could really do with you and you never know you might just enjoy being back in the fold!
Postscript…
Its now just over a year after I wrote this post and thankfully I made the right decision.  All my doubts were cast aside as Ebbw Valley won the Welsh Area and the 2015 2nd Section Nationals giving them an unbelievable 3 consecutive National titles in three different sections.  
They were also voted the 4 bars rest lower section band of the year, highest placed first section band in the Welsh Open at Porthcawl and qualified for the 2016 National Finals of Great Britain again this time in the first section…Not a bad year at the office!
Post – Postscript
After three years at Ebbw Valley, I decided that I had to get back on flugel.  As much as I enjoyed Rep I had to go back to my instrument of choice.  There was no chance in Ebbw Valley and rightly so as Jeff Thomas is an exceptional player who has been on flugel longer than I have been playing and at the highest level with Cory Band. 
I bought a brand new Courtois Flugel in November 2017 and started to see if I could get my sound back.  It was a hell of a struggle.  I also took the plunge and started depping on Flugel for other bands such as City of Cardiff, Llwydcoed, and Wantage.  I was still struggling with top register until Richard Davies (Dicky) in Llwydcoed suggested one of Roger Websters flugel mouthpieces.  Thankfully it worked – and I was so relieved after 6 months of thinking I had lost the plot. 
I left Ebbw Valley after the Blackpool contest which was a massively hard decision as I had spent three really enjoyable years with the band, under the highly successful direction of Gareth Ritter.  I had a bit of a break and really got stuck into home practice and was lucky enough to be able to dep for Chris Turners Llwydcoed on an extended period while their flugel player was on maternity leave.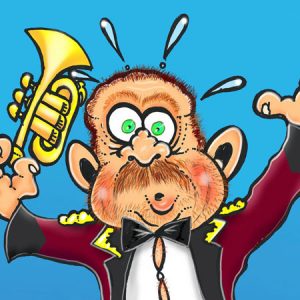 Halfway through July and I received an unexpected call from Dewi Griffiths at the City of Cardiff offering me the flugel position at City of Cardiff Band which I have accepted and start in September this year (2018). 
It will be the first time in 21 years that I have played in the Royal Albert Hall at the National Finals – not bad for an old banding git!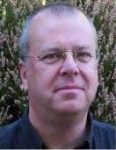 Moving forward I have been to my first couple of rehearsals at City of Cardiff on a 'Band Camp' weekend with Nigel Seaman at the helm.  he will be taking us to the national Finals on Kenneth Downies 'Handle in the band' as Dewi Griffiths will be busy on the end seat for Tredegar.  
The very first rehearsal was like being on the stage.  New band, new test piece and some rather tasty solo's for flugel – particularly in the Fugue section where the tempo is somewhere between Lewis Hamilton and Nico Rosberg on the home straight.  It is going to be a real challenge but after the second rehearsal on the weekend, it was amazing how things had progressed.  Nigel kept up a very high octane rehearsal standard and I was so close to the edge of my seat I nearly fell off on several occasions!
September into October was going to be a really interesting time.
The day arrived at thew Royal Albert Hall and for the first time I did not have a single hint of nerves.  Nigel Seaman had prepared the band really well.  We were considered complete underdogs and with a number 2 draw we sat on stage and enjoyed the experience immensely. 
What a contrast to my Tredegar days.  I can recall feeling that death was more welcome that playing the flugel solo in Bourgeois's Concerto number 1 back in 1997 just before we went on stage.  In top flight bands big contests are top flight and top fright!  
Another year on in 2019 and I am still with City of Cardiff who now have Chris Bond at the helm.  This is a new and very interesting and rewarding period of my banding life as he is an extremely talented composer and uses us to try out his new brass pieces.  He also writes specifically for the band which is daunting in one respect – we get to do the world premier and with the composer conducting you are under that extra added pressure. 
Take a listen to the podcast I did with Chris – for his relatively young age (I can say that as I was well over 30 when he arrived on planet earth when the stork dropped him off in Cornwall!) he has achieved so much.
If you think you are too old to re-join the brass band fold but still have half a lip and at least three of your teeth still in your head give it a go!