Blog
Mutes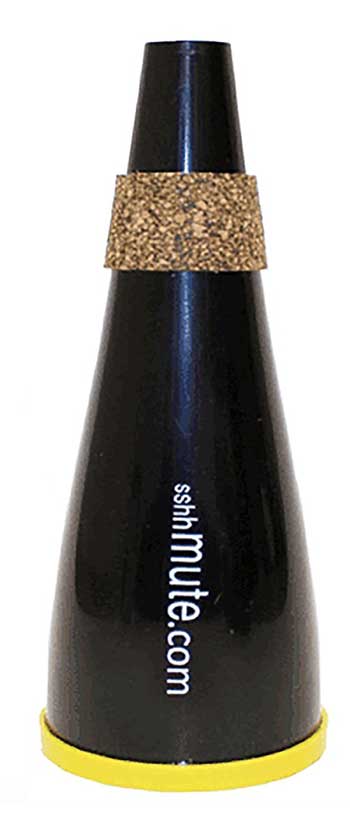 I had heard of the Bremner Sshhmute trumpet and cornet practice mute but hadn't actually tried one out.  That was until I was asked by the Tongwynlais Band to play for them in the 2017 Grand Shield at the Spring Festival at Blackpool.  The test piece 'Reflection on Swan Lake' by Stephen Roberts requires a front row cornet passage that is  muted 'ppp'.  
The usual mutes just don't cut the mustard for this particular part of the test piece.  At that almost whispering dynamic cup mutes can cause severe tuning problems.  It was decided to use a set of Bremner Sshhmutes for the front row cornets. Up to this point I had been using a cup mute and had found it incredibly difficult to put in the 4th cornet part at such a miniscule dynamic.
During a rehearsal directly before the contest a set of Bremner Sshhmutes arrived.  They look really fragile and possibly the smallest mute I have ever used on a cornet.  I had my doubts but was assured it would do the job.  
'Do the job' was an understatement.  The wide, full circle cork ensures that the mute fits rock solidly inside the bell and is easy to insert and remove.  This was in direct contrast to the harmon mute which heavily features in Reflections on Swan Lake which was like inserting a wobbly housebrick into the bell!
I was amazed at the response and sound while using the Sshhmute.  There was a distinct lack of back pressure making it easy to control the air flow, clarity and particularly the ability to centre each note.  It was basically like playing without a mute but ever so quietly ssssshhhh!  So quietly that to achive a dynamic that could be heard in the box it was necessary to blow louder than your brain is telling you!
I regularly have to practice at unsociable hours of the day due to work and using a conventional mute is not the best way to do it.  However the Bremner Sshhmute cornet and trumpet practice mute is superb and allows you to practice with a real sense of normality due to this fabulous lack of back pressure.  You can play anything and the pitch and pressure isn't skewed by the mute.  The initial feeling of fragility was soon forgotten as these are surprisingly robust and light.
The sound volume with the mute in is incredible. For awkward venues such as hotel rooms this is the practice mute for you without doubt.  It is so good that I immediatly went out and bought my own! 
The Sshhmute cornet and trumpet practice mute was developed by  Trevor Bremner based in New Plymouth, New Zealand and is available for several brass instruments:
Bremner Sshhmute Cornet and Trumpet Practice Mute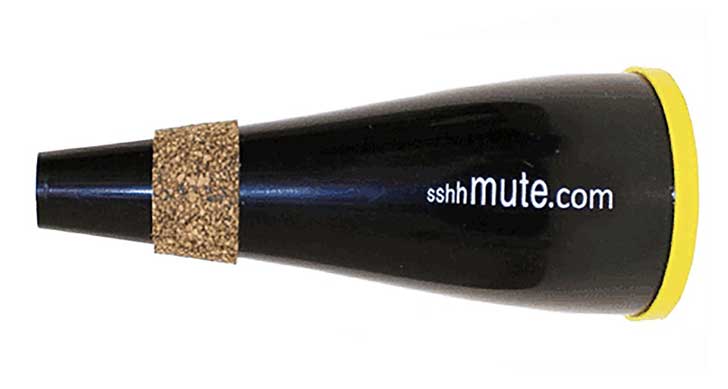 Bremner Sshhmute Piccolo Trumpet Practice Mute


Bremner Sshhmute Tenor Trombone Practice Mute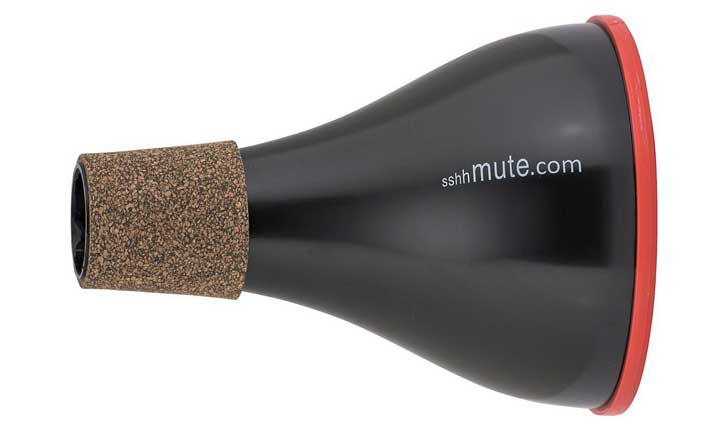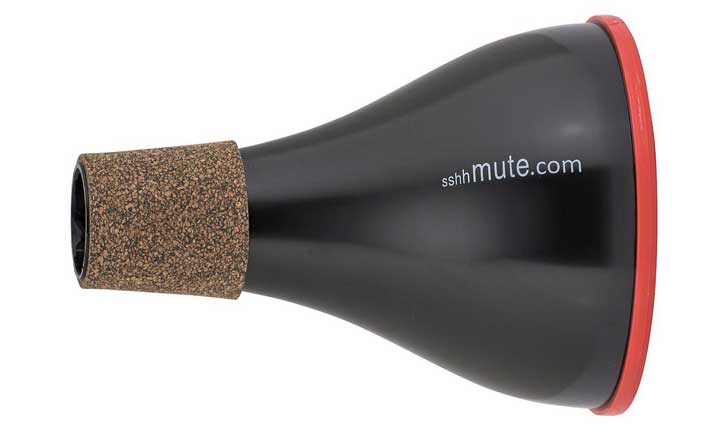 Bremner Sshhmute Bass Trombone Practice Mute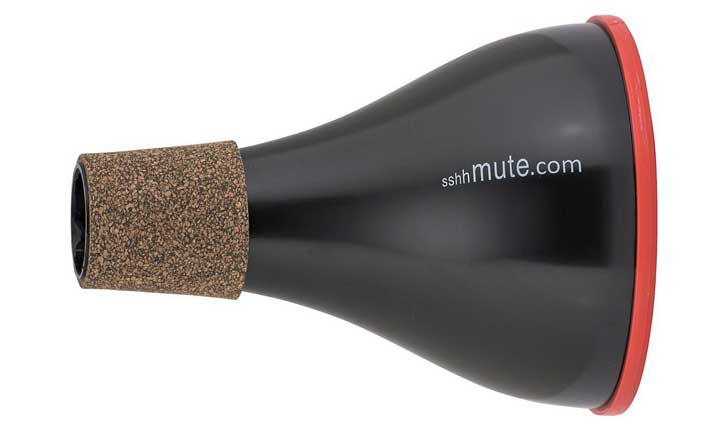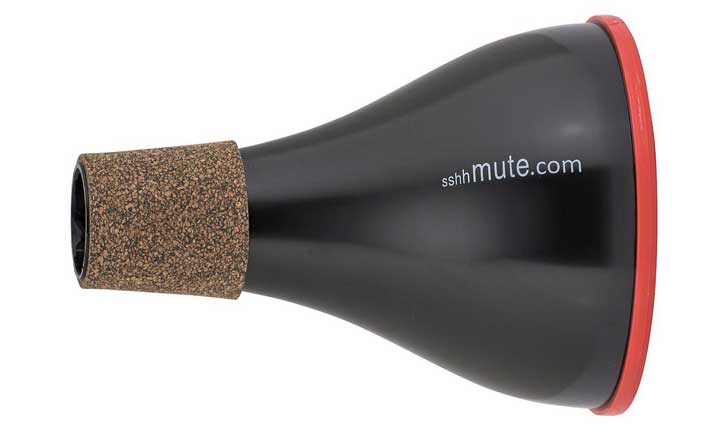 Bremner Sshhmute Tenor Horn / French Horn
This is specified as a french horn practice mute.  However I noted in a question from an Amazon customer that this will fit a tenor horn.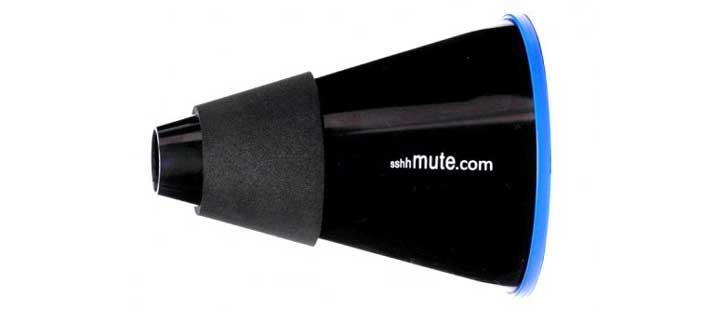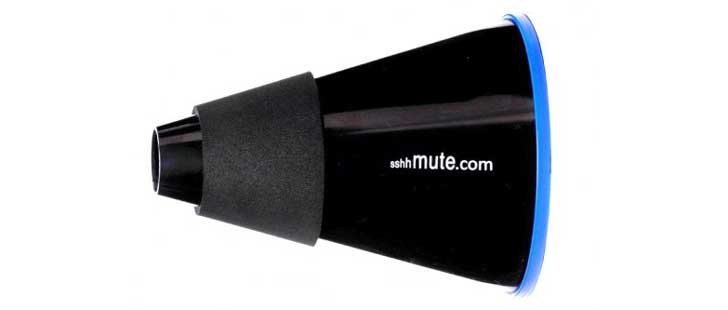 Bremner Sshhmute Flugel Horn Practice Mute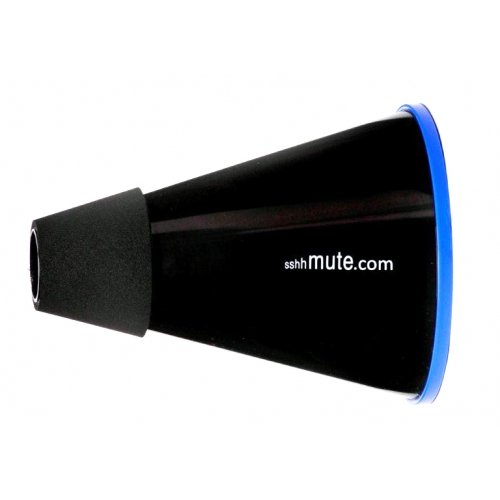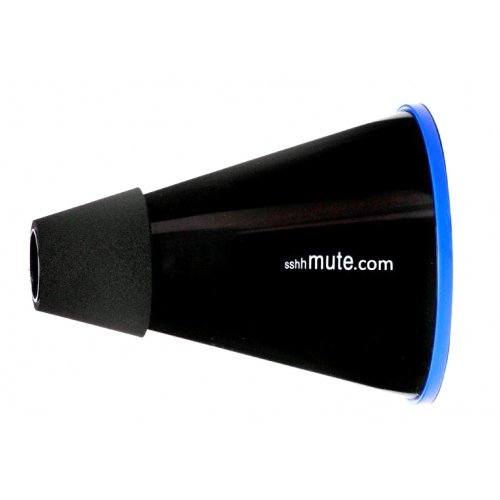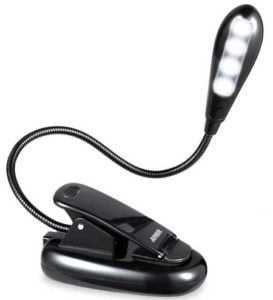 Looking for the ideal stand light? – see my review on 5 top rated stand lights to ensure you can read the dots in any subdued lighting conditions.