Band contests
Band trips and tours
Blog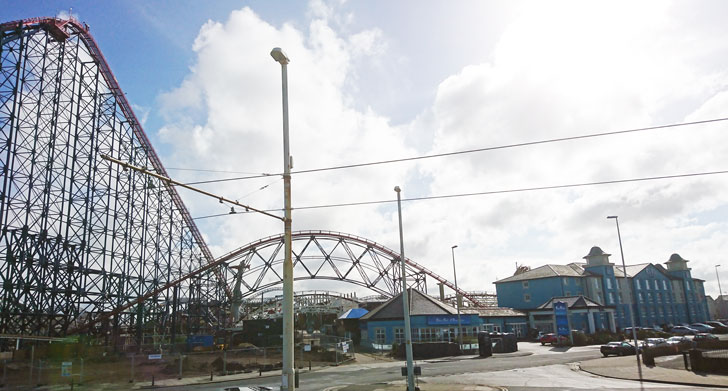 It is the first time for 21 years that I have been in a band that has qualified for London and as I cast my mind back two things jump out.  Playing in the Royal Albert Hall and hotels.  The latter still gives me nightmares.
I have been to many contests where a hotel is required and have experienced the good, the bad, and the downright ugly.  Here is a quick romp through the worst of my own experiences and some urban myths of other bands folk which may or may not be entirely factual (I have to say that or get sued!).
Hotels in London
London is the ultimate of rip-offs.  It was 1974 and the highlight, at the 'Hotel Extortion'  in Bayswater, was the communal shower.  No lock…in fact no door! Just an opaque plastic curtain directly onto the first-floor stair landing.  Soap on a rope was essential otherwise it would end up in reception! Sheer class for over £40 a night – at least a weeks wages back then.  The other problem was not the hotel but the time of year.  The lower section Nationals back in the day were always when most leaves were falling.  The hotel had no air con' and the windows were duly opened all night.  We awoke waist deep in leaves I kid ye not!  I felt like a hibernating hedgehog awaking from its winter slumbers.
Worse was to come when we went down for breakfast.  The owner of the Extortion was chasing the greasiest egg I have ever seen around a frying pan on a camp stove balanced on the pool table. The ash from his cigarette was at least three inches long and hanging tantalisingly over the frying pan. 
One of our euphonium players was so disgusted with the hotel he demanded to be relocated to a better hotel.  The manager offered him a room just a hundred yards up the road.  It was the sister hotel to the Hotel Extortion and the aforementioned Euph' player ended up in a minute room which I can only describe as a coffin with a windscreen!
Sometimes it's the companions you have to share the room with that make or break a hotel visit.  Blaina Band London finals first section 1982 is one example.  I shared with another two players and one decided to initiate a pillow fight in which the pillow burst and the room resembled a henhouse after a fox had been on the prowl – feathers everywhere.  Not only that but the back of the wardrobe fell off and a chair leg gave way.  Mind you the hotel appeared to have been furnished from skip salvage and was so bad that Trip Advisor need to invent a new review rating.
This was the contest where it took forever to get to the hotel and the then Conductor Dave Banwell made the fatal mistake of giving the band, who were by this time thirstier than blotting paper, an hour to sort ourselves out before rehearsal.  One player, who shall remain anonymous, managed to sink 8 pints in that hour and after the opening 10 bars in the rehearsal, Dave rightly threw his baton on the floor and walked out.  Worse was to come the next day as the drinking continued into the small hours and…shock horror Blaina were drawn first! 
The Queen sounded as if she had also been on the lash and dragged through a hedge backward and Buxton Orr's Caledonian Suite was only just about kept on track with the power of Annadin.  Needless to say, your eyes have to move a long way down the list from Rockingham band, conducted by the late Graham O'Connor, in number one spot, to find Blaina's lowly result!
London was another gem in 1990 when I was lucky enough not to be in a penthouse room with three friends from the band.  They were the biggest snorers on earth and kept each other awake all night.  I recently roomed with one of the back row players in Tongwynlais when I depped for them at Blackpool last year (you know who you are!). The first night he started with a whistling snort interrupted with deep grunts.  This evolved into snore chords which were unbelievable as they were in at least three part harmony.  Possibly the most bizarre snorer I have ever had the misfortune to be kept awake by but very tuneful!
Hotels in Blackpool
Blackpool has to be the most interesting…
"Breakfast at 6:30 prompt.  No drink or 'funny business' in your room. Communal toilet and shower on the third floor. The landladies word is final…very final!"
The smell of Vim and the landladies blue rinse hits you as you walk in. Flock wallpaper with a shiny sepia patina from the pre-no-smoking era, old-fashioned radiators that gurgle and clang and a clock with a beakless cuckoo greet you in the hallway. Carpets held on with plastic stair grips and wooden painted handrails greasy to the touch on which no hand would glide. Polyester bed linen peppered in burn marks from the landladies iron and woodbines, topping a mattress filled with springs that uncork your spine. 
My most recent visit was with Ebbw Valley Brass in 2018 and we stayed at the 'Big Blue' hotel about a mile down the road from the Winter Gardens and Blackpool Tower.  Lovely hotel and couldn't fault the rooms.  Great food, great pint…so what was wrong?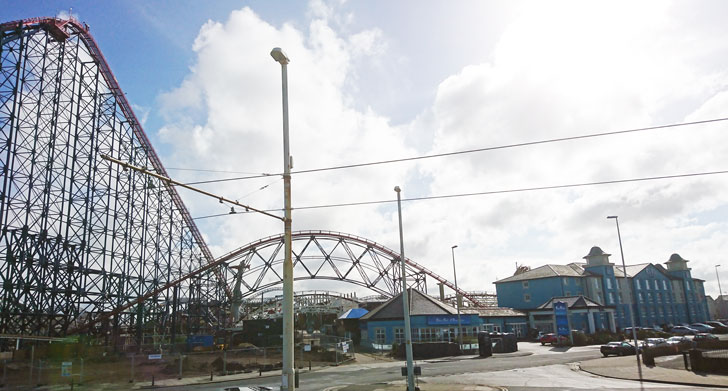 Well if like me you had a room at the front overlooking the sea it was perfect.  If you had a room at the back…you were overlooking the biggest big dipper in Blackpool.  The track passed the back of the building so close that you could literally open your bedroom window, lean out and have your head removed.  Henry V111 could have saved a lot of fuss and bother if he had this running around the Tower of London…
"Stick your head out of the window Anne and check the weather dear"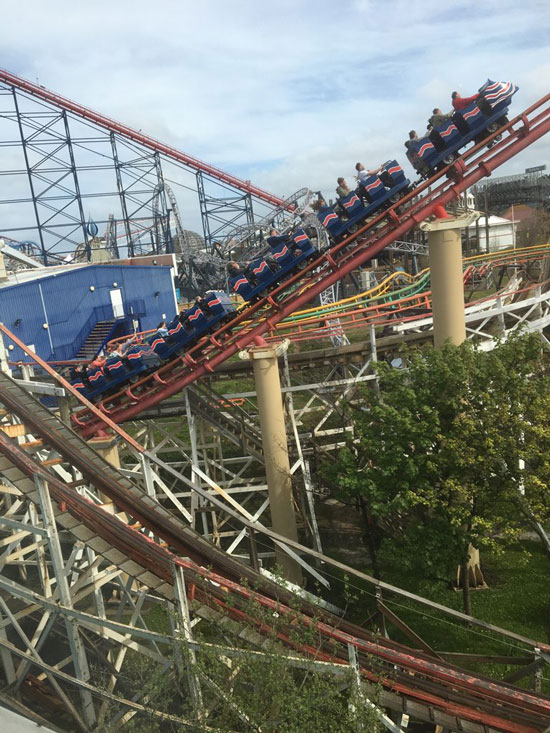 Hotels Abroad
You would think that our continental friends would get it right!  A certain hotel in a large chain just outside Luxembourg city centre in the countryside  (middle of no-where, turn left) was particularly memorable.  Arrived early evening. The coach driver couldn't drive anywhere as his hours were up (and his back legs had gone after one hell of a haul from Tredegar). 
We unpacked and went down to find the bar and restaurant.  Chef had got home at 6 pm (even though a whole coach load of starving bands folk was arriving any minute) and no bar.  There was logic to this somewhere, but only known to those in the Luxembourg hotel industry.  Players were openly weeping from thirst and it took an Armada of taxis and Nick Childs trusty people carrier to quell the impending riot.
The hotel for the 1996 Europeans in Bergen had to be the most curious and luxurious (in price).  It was also the most claustrophobic with the smallest rooms ever seen.  I had to put my arm out of the window to put my shirt on. 
It was like a haunted house with no staff in sight…never saw them!  The breakfast buffet consisted of fish and croissants – bit weird but got the thumbs up from me and Nigel Guy who nearly O.D.'d on smoked salmon, but no staff?  I never saw a cleaner, receptionist or anyone other than Tredegar Band members  I believe now that Alwyn Powell, the band manager, had literally hired a house with invisible caterers and it wasn't a hotel at all!
Other Urban Hotel Myths
Sometimes it isn't the hotel…It's the other people staying there.
In the lower sections when it was held in London I recall the tale of two bands sharing a hotel and one character noticed the rival band had left their instruments and uniform cases unattended in their rehearsal room.  For a 'laugh', he put a fried egg (runny yolk), he had kept from breakfast, in the inside pocket of a rival band members stage jacket pocket. Just imagine getting a hand full of runny egg as you rummage for your registration card!
Back to Blaina Band.  One character was seen removing a nasty looking brown stain from a plush white fluffy hotel towel using a toothbrush over the sink. The band chairman happened to be passing, popped in to see the individual and caught him red-handed in this thoroughly disgusting act.
"You dirty stinking *@%&%++!" said the chairman.
"Oh! don't worry," he said and continued scrubbing for all he was worth…" It's not my toothbrush!"
Have you any hotel stories you would like to share – just use the comments box below – I 

am sure there must be some rip-snorters to be told!