Blog
Musical Gifts
If you are looking for something a bit different, quirky and unique as a gift for brass band players you are in the right place. 
Brass Band Cartoon Mugs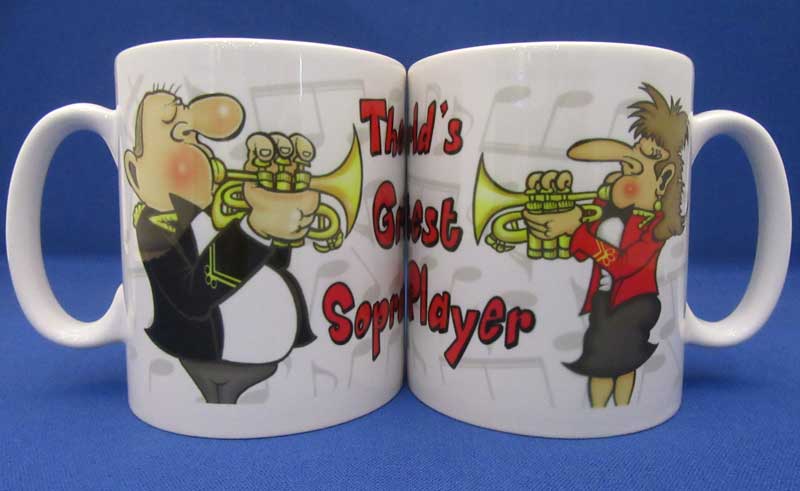 I have designed the 'World's Greatest Player' range specifically for Brass players in mind.  There are multiple choices with the following players available:
Bass

Cornet

Soprano

Tenor Horn

Baritone 

Euphonium

Trombone
There are also options for male and female and there is a choice of band jacket colours with:
Red

Navy

Light Blue

Black

Green
I decided to create the range as I got fed up looking at the usual boring selection of musical notes on mugs.  I thought it would be far more appealing if I used some of the cartoon figures I have created over the years and turned them into mug designs.  I came up with the 'World's greatest player' as there seemed to be the 'World's best' mugs in every other subject except brass bands.  After playing around with a few drawings I came up with the World's Greatest cornet Player (that's him directly below) and it developed from there! 
I am still working on the range to make sure there are male and female versions of each so if you don't see the one you are looking for it will be there soon and I am adding to the list on a daily basis.
Here is a selection of mugs available which you can purchase at the Nezzyonbrass Shop here…
Worlds Greatest Cornet – Male

World's Greatest Euphonium – Female

World's Greatest Trombone Player – Male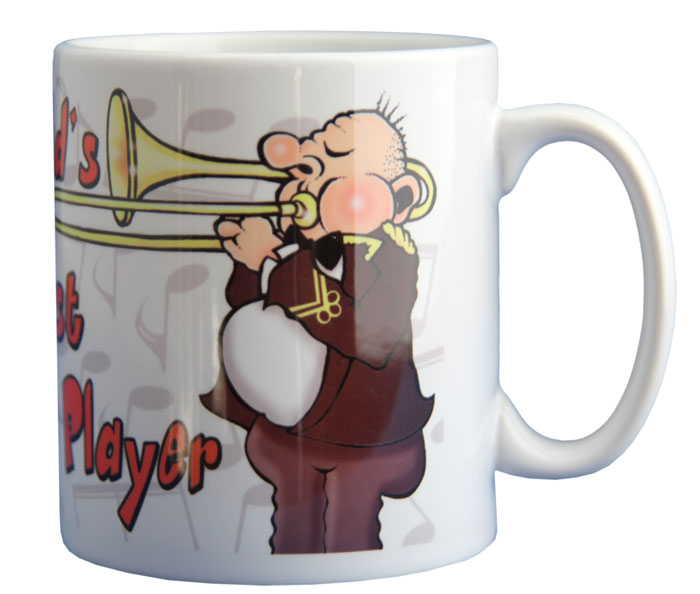 World's Greatest Baritone Player – Female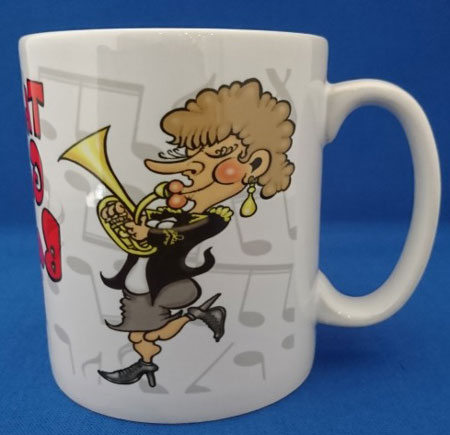 I have also used the Nezzyonbrass Facebook Logo to create a 'Marching Band Mug' with 5 five misfits on the move!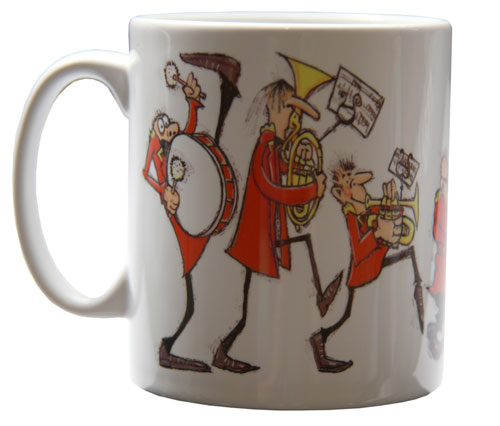 Cartoon Prints, Limited Edition prints,
and
original cartoon artwork are also available in the Nezzyonbrass Shop Here…