Blog
Brass Band Quizzes
10 quick fire questions to test your brass band knowledge
(Answers at the foot of the page)
Who is this famous composer/conductor whose surname gives the name to the musical instrument he developed?



Which test piece used in the British Open would you associate with these structures?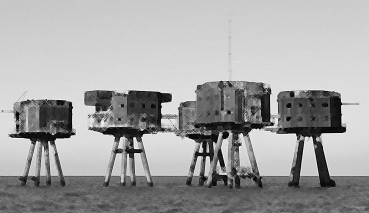 'A Matter of Seconds' was the original name of which test piece by Gilbert Vinter?

The Cory Band is located in which Unitary Authority –  Rhondda Cynon Taff, Caerphilly County borough or Merthyr tydfil?

Whose virtuoso eyes are these? 

What is a Polonaise?

David Reid, the well respected adjudicator,player,teacher and conductor was born in England, Ireland, Scotland or Wales?

'Web of Steel and 'All Hands at Work' are two of the four movements from which lower section test piece.  A bonus point if you can name the composer.

The test piece – 'Year of the Dragon' by Philip Sparke has three movements – name two

  'Insane Gleam'  is an anagram of which well known Conductor,band trainer,teacher and adjudicator?
Answers:
1. John Philip Sousa (he developed the Sousaphone) 2. The Mauncell Forts (used in the 2002 British Open) 3. Triumphant Rhapsody (Gilbert Vinter was persuaded to change the title as it was thought to be 'flippant') 4.Rhondda Cynon Taff (R.C.T.) their  headquarters is currently in the Rhondda Valley 5.David Thornton – Euphonium Ace and conductor 6. A Polish dance in triple metre 7. David was born in Senghenydd, South Wales 8. The Ship builders by Peter Yorke 9.Tocatta, Interlude, Finale 10. Nigel seaman