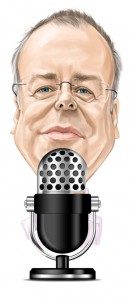 The Nezzyonbrass Podcast with Nigel Seaman and Nezzy, interviews brass musicians, composers, conductors, brass related businesses and anything to do with the wonderful world of brass and brass bands.
Nigel Seaman worked for the BBC with over thirty years experience in the broadcasting industry.
He is a fine tuba player in both orchestral and brass band spheres; a well respected brass band conductor, band trainer, adjudicator and compere.
Nigel has the uncanny knack of getting the best out of the interviews which are informal but informative in a light hearted style which we hope you enjoy.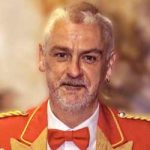 Podcast 7
Steve Stewart – Player/Teacher
Recorded July 2016
Nigel Seaman talks to Cory band's Ace soprano player Steve Stewart about his brass banding career that started in Scotland, progressed to England and is now firmly planted in Wales.  Steve has played with some of the very best brass bands in the UK and abroad and attributes much of his success to some excellent conductors who have guided him along his musical journey.
Steve pinpoints the reasons he believes  Cory Bands have achieved unbelievable successover the last 16 years.  A model which could be emulated by any band at any level to improve playing and success…[more]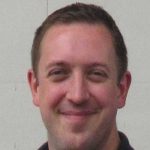 Podcast 6
Owen Farr – Player/ Conductor/ Teacher/ Brass promoter                                                 
Recorded July 2016
Nigel Seaman talks to tenor horn virtuoso Owen Farr about his 30 year career which has seen him rise from humble beginnings to the very pinnacle of the brass banding world. This is a fascinating account of someone who does not believe in luck and advocates hard graft to get the very best out of your brass playing…[more]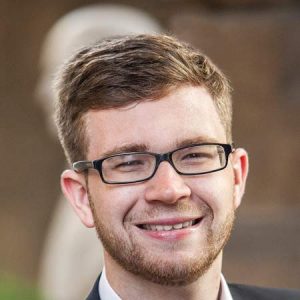 Podcast 5
David Collins – Composer/Brass player/Conductor
Recorded June 2016
In this episode Nezzy chats with David Collins, composer with a brass playing background based in Manchester.  David has achived a first class honours music degree at Durham university and is currently studying for his masters Degree at Salford.  He has built up a considerable portfolio of compositions and arrangements for brass bands…[more]

Podcast 4
Adrian Evans – Brass related business/ Percussionist
Recorded April 2015
Nigel Seaman talks to the founder and owner of Ev-entz, Adrian Evans who turned his passion for percussion into a hugely successful business. Ev-entz stage manages many brass band events and prestigious venues throughout the UK such as the National Brass Band Championships of Great Britain at the Royal Albert Hall and the Glastonbury Festival…[more]

Podcast 3
Andy Smith – Brass player
Recorded April 2015
In this episode of the Podcast Nezzy gets behind the microphone and talks to Andy Smith – principle cornet of the Flowers Band Gloucester. Andy started his banding career in the Grangetown SA band following in his father Eric's footsteps. From those early days he crossed over to main stream brass banding and joined the Mid Rhondda Band before teaming up with conductor Paul Holland at Newbridge Celynen…[more]

Podcast 2
Andrew Jones – Brass player/ Brass related business/ Conductor/ Brass tutor
Recorded December 2013
Andrew Jones was born in in Ponteberym near Carmarthen in West Wales. Many family members were heavily involved with the nearby Crwbin Silver Band and inevitably at the age of 8 he joined making his debut on cornet…[more]

Podcast 1
Rodney Newton – Composer/ Percussionist/ Conductor/ Percussion Tutor
Recorded November 2013
In this first episode of the Nezzy on Brass Podcast Nigel Seaman talks to Composer Rodney Newton. Rodney has had a long and varied career as a music consultant to the London Film School, worked as a freelance arranger, music journalist, music critic, lecturer, adjudicator and General Editor of a music publishing company…[more]